Lion Biographies - Since 1942
This page holds names and photos of fellow Lions who have submitted their biographies so that they may be shared.

Click on the arrow to expand, highlight your choice and then click GO to select or if you know a name select the first letter of the last name to link.
Commanding Officer, 427 Strike/Attack Squadron, 1962-1968
MILITARY SERVICE September 1940 TO June 1969


Bob was born in Montreal in October 1920a and was initially educated there. After graduating from high school he accepted a track scholarship from an American College but war broke out and he volunteered to join the RCAF. He was told when an opening was available he would be called. In the interim, his Dad`s Regiment, of which he was the RQSM, the 17th Duke of York`s Royal Canadian Hussars was mobilized as the 3rd Canadian Motorcycle Regiment. Bob decided to join as a trooper but was called by the Air Force and a few months later joined the RCAF on September 14, 1940.
He received his flying training at 13 EFTS, St. Eugene, ON and 9 SFTS, Summerside, PEI where he received his wings. He was posted overseas and trained on Spitfires at 57 OTU, Hawarden, Cheshire. He was posted to 145 Squadron and then later to 41 Squadron. They carried out operations consisting of air defence patrols against high level and low level fighter bomber attacks, convoy patrols in the English Channel, fighter sweeps, bomber escort and low level rhubarbs.
In June 1942, he was selected to serve with a team of Spitfire pilots posted to Malta. They were taken to within 700 miles of Malta on the aircraft carrier HMS Eagle and then launched to hopefully make the Island. During his tour with 249 Squadron on Malta Bob shot down and destroyed three enemy aircraft and damaged two others( ed. note: years later he found out out that one of the two damaged had been confirmed destroyed ) before he was shot down and wounded.
After recuperating, he served as an Instructor at 52 OTU and then 53 OTU in England. From the OTU he was posted to 403 Squadron, part of the 127 Wing commanded by Johnnie Johnson, the highest scoring ace of WW11. Bob had the honour of flying as his number 2 on a number of sorties. After completing two tours of operations he returned to Canada and Instructed on Hurricanes and Mosquitos.
Colonel Middlemiss was decorated for his war effort with the Distinguished Flying Cross the citation read as follows:
``This officer completed two tours of operational duty and has completed sorties from Malta and the United Kingdom. He has destroyed three enemy aircraft and damaged others. His standard of leadership as a section leader and flight commander has always been high and he has invariably shown outstanding courage``
Post war he was the first Exchange Officer at the RAF Central Fighter Establishment, flying Spitfire XIVs, Vampire and Meteor aircraft. He returned to Canada and was selected as the first CO of 421 Squadron based at St.Hubert flying F-86 aircraft. After completing Leapfrog 2 and delivering his squadron to 2 Wing,Grostenguin, France, he was tasked to form No. 1 Overseas Ferry Unit which ferried some 650 Sabre and T-33 aircraft across the Atlantic. Bob led units on 16 crossings.
His next move was to Air Force HQ as the Operational Project Officer for the replacement of the Sabre. Along with Jack Woodman, they proceeded to California to evaluate the top two contenders, the Lockheed F-104 and the Grumman F-11F-1F at Edwards AFB. As a result of their recommendations the Government selected the F-104. After HQ he was given command of the first CF104 Squadron, 427 Strike/Attack Squadron based at Zweibrucken, Germany.
Tragedy struck for him in Europe. While he was returning from leave in England with his family in a Bristol Freighter, the aircraft crashed short of the runway at 1 Wing, Marville , France killing his wife and all others in the aircraft with the exception of a crewman, his daughter and himself.
After recovering from his injuries, he was given command of 6 Strike Reconnaissance Unit, Cold Lake and returned to flying 104`s. Two years later he suffered a mild heart attack and lost his aircrew medical category. He completed his career at NORAD HQ, Colorado Springs and retired in June 1969.
In October 2003 he was appointed Honorary Colonel 427 Tactical Helicopter Squadron.
Decorations, Campaign Stars and Medals
Distinguished Flying Cross
1939-1945 Star Aircrew Europe Star
Africa Star Defence Medal
Canadian Volunteer Medal War medal 1939 1945
Special Service medal with NATO Bar
Canadian Centennial Medal (1967)
Canadian Forces Decoration and Clasp
Malta George Cross Fiftieth Anniversary Medal
In civilian life Bob has filled a number of positions from VP Administration to Consultant for the Ontario Government to Chairman of the Industrial Training Branch at George Brown College in Toronto. Bob`s interests include Air Force History, attending Air Force Reunions, golf and working on his computer.
He has three children; Dan who is a Professor at Dalhousie University, Nova Scotia, Dale a daughter who is retired and lives in Barrie and youngest son Rob who is a Master Seaman in the Canadian forces, stationed in Colorado Springs, USA.
ed note:See the first of the Middlemiss videos. There are a total of five. Unfortunately the videos were taken in comfortable chairs and initially a quiet(we thought) environment. After two minutes there is considerable background noise.
W/C (R) R.G.(Bob) Middlemiss on Remberance
---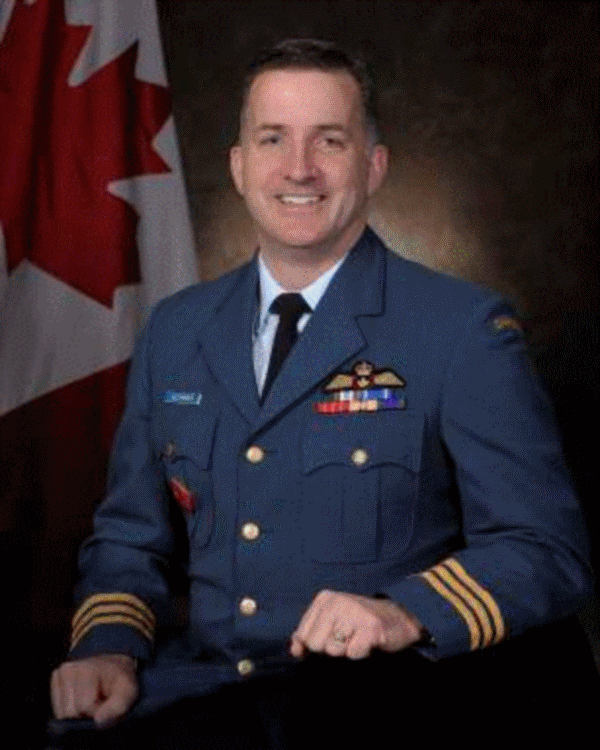 Lieutenant-Colonel John Alexander enrolled in the Canadian Forces in 1989. Upon completion of pilot training, he joined 450 Tactical Helicopter Squadron flying the CH-135 Twin Huey. While at 450 THS, he proudly served as the Squadron's only Standard bearer, having received the Standard from Governor General Hnatyshyn in June 1994. Upon disbandment of 450 THS in 1996, he was posted to 427 Tactical Helicopter Squadron, flying the CH-135 and CH-146 Griffon. He was subsequently posted in 1998 to Joint Task Force Two as the Aviation Liaison Officer. In 2001, he was posted on exchange to 33 Squadron Royal Air Force, flying the Puma HC1 helicopter, where he conducted operations in Bosnia (2002-3), the War in Iraq (2003-5) and Northern Ireland (2004).
In July 2005, Lieutenant-Colonel Alexander was posted to 403 Helicopter Operational Training Squadron as the Deputy Commanding Officer. In 2008, he was selected for the Joint Command Staff Program in Toronto. Upon completion of this program, he was posted to Canadian Special Operations Forces Command in Ottawa as the Headquarters' Commanding Officer.
Lieutenant-Colonel Alexander graduated from the University of Western Ontario (1989) with a Bachelor of Arts. He is also a graduate of the Royal Military College's Master of Defence Studies program (2009).
He is married to Tamra and together they have two sons, Joshua and Kiernan. An avid woodworker, Lieutenant-Colonel Alexander is also involved in the Scouts Canada program and coaching kid's hockey.
LCol Alexander took command of 427 Special Operations Aviation Squadron in August 2010.
---

Dean Black joined 427 Squadron in November 1982 as a Lieutenant. He qualified as an operational Kiowa pilot in 1983, and began his flying duties with 427 Squadron in April of that year. He was promoted in May 1984 and was soon thereafter appointed Adjutant, under the command of Lieutenant-Colonel Ed Gosden, CD. In November 1984 Dean participated in the first of many "Gathering of the Lions". So enamoured with the group that he decided to put all of the squadron photographs together. Dean and his wife Cathy spent two years compiling the squadron history albums in their basement. He joined fellow woodworkers on Base and the albums were constructed. With the assistance of Al d'Eon, Dean traveled to Toronto to visit with the MGM/United Artists Canada representative, and secured a cheque for $1,500 to help fund the project. The most expensive item purchased were the plastic sleeves protecting the pages of the photo albums. By the fall of 1986 the history albums were complete (five of them) and they were transported to the Royal York Hotel, along with a great deal of other paraphernalia, for the Allied Air Forces Reunion. The 427 display outclassed all other squadron efforts.
Dean stayed in touch with many of the 427 veterans who made the annual trek to the squadron each November. He was posted to 403 Squadron in 1987, but eventually returned to 427 Squadron as a Major in 1997.
Dean was working as a defence analyst in National Defence Headquarters in the fall of 2005, when he traveled to London, UK to attend a conference. While he was there he learned that Dudley Burnside had passed away, and the funeral would take place while Dean was in London. Dean linked up with Lieutenant-Colonel Chris Coates, and Wing Commander Bob Middlemiss, Colonel Dan Edgar and Captain Steve Riff, to help represent the squadron at the funeral of the squadron's beloved wartime commanding officer.
He recalls with very fond memories many late nights at the Petawawa officers' mess with Al d'Eon, Vern White, Stan Millar, Jim Moffatt, Weldy Moffatt, and many others…
---
SCWO E.J.(Joe) Burns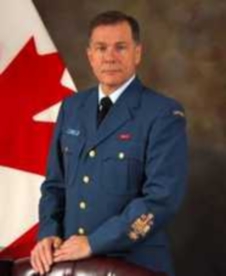 SCWO E.J. Burns was born in Bathurst, New Brunswick. In 1979 at Sydney N.S. he joined the Canadian Forces as an Air Frame Technician. Pte Burns was posted to BAMEO, Shearwater, Nova Scotia, after he completed his QL3 training in Borden, later that same year. He worked on the CH124 Sea King, until he was transferred to 880 Squadron where he worked on the CP 121 Tracker, with a short stint in VU 32 working on the CT 133 and CH135 Twin Huey.
When 880 Squadron moved to CFB Summerside, PEI, in 1981, Pte Burns followed until his return posting to HT 406 Squadron Shearwater in 1986 as a MCpl to teach Airframe and Aero engine systems on the Tracker. After four years in the school he was promoted to Sergeant and posted to 447 Squadron in CFB Edmonton in 1990. Unfortunately the Chinook helicopter was retired from service in 1991 and Sgt Burns was posted to the BAMEO organization working on the Hercules aircraft. When CFB Edmonton was closed in 1994 a posting to CFB Winnipeg was the next location, which would be the longest in his career. This tenure included numerous overseas detachments and included OP Relief in Nairobi, Kenya. In 2000, Sgt Burns was promoted to WO and remained in 435 Squadron until his promotion to MWO in 2004 when he began his second language training.
In 2005 MWO Burns was posted to DTAES in Ottawa, ON prior to being chosen to be a Career Manager for the AVN Cpl / Pte for his first two years then for AVN Sgt and Non Destructive Testing Trade for Cpl - MWO for his last. Recently promoted to CWO he requested his posting to 427 Squadron. An accomplished runner with seven marathons in eight years, he won the CF National Master Division in 2007. He can also find time to enjoy a game of golf when the opportunity presents itself.
ed: Joe is now (2012) Wing Chief Warrant Officer(Adjudant-chef de l'Escadre) at 9 Wing Gander(9 Ere Gander)
---
MGen Chisholm left home in Sackville, N.B. in 1953 to attend College Militaire Royale. He finished there in 1956 and began flying training. His career in the Air Force began in 1957 when he joined 432 Squadron in Bagotville, Quebec and served there for six years flying the CF-100 and as Station Flight Safety Officer. A three year exchange tour with 111 Squadron of the Royal Air Force followed during which he flew the Lightning All-Weather fighter. In 1966 he was promoted to Squadron Leader and appointed Senior Staff Officer Flight Safety at Air Defence Command Headquarters. Following Staff College in 1970 he was posted to 427 Tactical Helicopter Squadron. He trained with 403 Squadron in Petawawa in the fall and completed training on the Twin Hueys in January, 1971. He then moved to 427 Squadron which at that time did not any Hueys. This period was shortly after the beginning of the military unification, and the squadron was in the Army environment. The members of the squadron, particularly the officers, were Army, Navy, and Air Force. At that time he was a Major but there were other officers who were more senior than he was. In May of that year, 403 Squadron received some new CUH-1N Hueys and further training was required. In June, 427 Squadron also received the Hueys and BGen Chisholm flew with them until October. His most interesting flight with the squadron was going to Texas to fly one of our new Kiowas back to 427.
In less than a year MGen Chisholm was assigned to 403 Squadron in Petawawa as DCO, since the Deputy Commanding Officer was sent to another job. It was a training unit which provided a new experience for him. Two months later the Commanding Officer was unexpectedly taken away from 427 Squadron, and Bob as a Major became the Acting CO. During the summer of 1972 he moved the squadron to Gagetown, N.B. and it became an operational training unit with a new CO, Lieutenant Colonel Wright. LCol Wright had been the DCO whom Bob had replaced and he also had Army helicopter unit experience. MGen Chisholm was posted back to 403 Squadron. A year later LCol Wright was sent to Germany and Bob was promoted to Lieutenant-Colonel and assumed command of the unit. It was an excellent squadron and after 3 years he was sent to NDHQ in Ottawa. In 1976 he was promoted to Colonel and assumed the position of Director of the Directorate of Flight Safety.
After NDHQ he became the Base Commander in Comox, B.C., and then in 1972 he was posted to St. Hubert, P.Q. to be the DCOMD of 10 Tactical Air Group which controlled all army helicopter squadrons in Canada. A year later he was promoted to Brigadier General and became Commander of 10 TAG for three years. He had spent eleven years in the army tactical helicopter world and had the opportunity to work with many officers and non-commissioned members. It was a very professional organization and he was proud to have been involved with them. Another positive aspect of this part of his career was that the Army was very satisfied with the way the air operations were able to support them.
His last position was DCOMD of Air Command and he retired in 1990. In the civilian world he worked for aerospace companies who were interested in providing new helicopters and commercial maintenance to the military. A few years after his retirement in 1996 he was invited to become the Honourary Colonel of 427 Squadron. Once again he was very impressed with the squadron, the facilities and the quality of the aircrew and support members. The senior officers did a wonderful job and were excellent leaders. He felt it was an honour to have been involved with 427 Squadron during his career.
---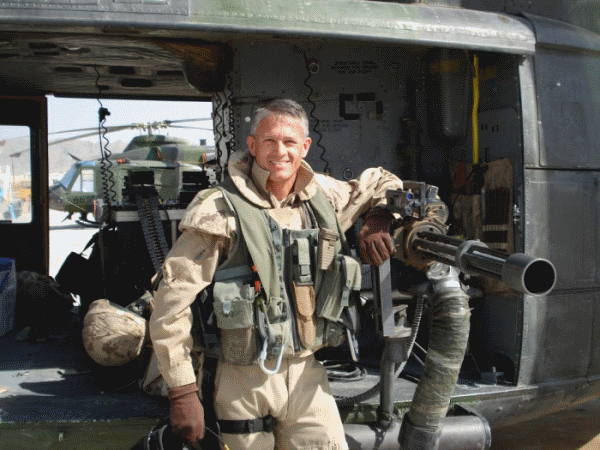 Lieutenant-Colonel Drouin was born in Montréal, Québec in 1965. He graduated from Collège de Bois-de-Boulogne in 1986 with a diploma in Human Science and Maths. Following the awarding of pilot's wings in March 1989, Lieutenant-Colonel Drouin was posted as a line pilot to 430 Tactical Helicopter Squadron in Valcartier, Québec.
From 1992 to 1997, he was posted as an Instructor Pilot to 403 Helicopter Operational Training Squadron in Gagetown, New Brunswick. During his tour in Gagetown, he was part of the Griffon helicopter fielding and implementation team, and as a member of this team, he oversaw the fielding of the CH146 Griffon Flight Simulator.
In 1997, Lieutenant-Colonel Drouin was posted to 1 Wing HQ in Kingston, Ontario. He was the Wing Standards Officer for Pilots and Flight Engineers until 1999 when he was posted back to 430 Tactical Helicopter Squadron as the Operations Officer and later as a Flight Commander. As the Squadron's Operations Officer, he planned and executed the Squadron's deployment to Kosovo in 1999 and to Bosnia-Herzegovina in 2001.
Lieutenant-Colonel Drouin has an extensive operational background. In 1990, he deployed to Central America as part of the 89th Rotary Wing Aviation Unit to demobilize the Contras in Nicaragua (ONUCA). He was also the Deputy Commander of the Kosovo Rotary Wing Aviation Unit (KRWAU), from December 1999 to June 2000. In 2001, he had the honour and privilege of commanding the Canadian Helicopter Detachment in Bosnia-Herzegovina. He was also privileged to assume command of 430 Tactical Helicopter Squadron from April to September 2002. Lieutenant-Colonel Drouin, in 2006, returned from a 7 month tour in Afghanistan as a team leader of the Canadian Strategic Advisory Team - Afghanistan. Before deploying to Afghanistan, he was employed as Chief of Staff to the Director General Military Human Resources Plans and Policy at the National Defence Headquarters.
Lieutenant-Colonel Drouin completed the Air Force Command and Staff Course in Winnipeg in 1996, the Canadian Land Force Command and Staff Course in Kingston in 1997, and the Australian Command and Staff College Course in 2004. He is an honour graduate of the Royal Military College of Canada with a Bachelor Degree in Military Art and Science. He is also a graduate of the University of Canberra in Australia with a Masters degree in Management and Defence Studies. He flew over 3,500 hours, mainly on the CH135 Twin Huey, the CH136 Kiowa, and the CH146 Griffon and over 1000 hours as Instructor Pilot on the CH146 Griffon Flight Simulator. An accomplished athlete, Lieutenant-Colonel Drouin completed approximately 25 marathons, over 50 triathlons, nine Ironman distance triathlons and one World Triathlon Military Championship. He was recognized as the athlete of the year at Canadian Forces Base Gagetown both in 1994 and 1995. He also won the Quebec Regional Golf Championship both in 1991 and 2004.
Lieutenant-Colonel Drouin is married to Caroline and is father of two boys, Guillaume and Alexandre.
---
MILITARY SERVICE OCTOBER 1951 TO DEC 1987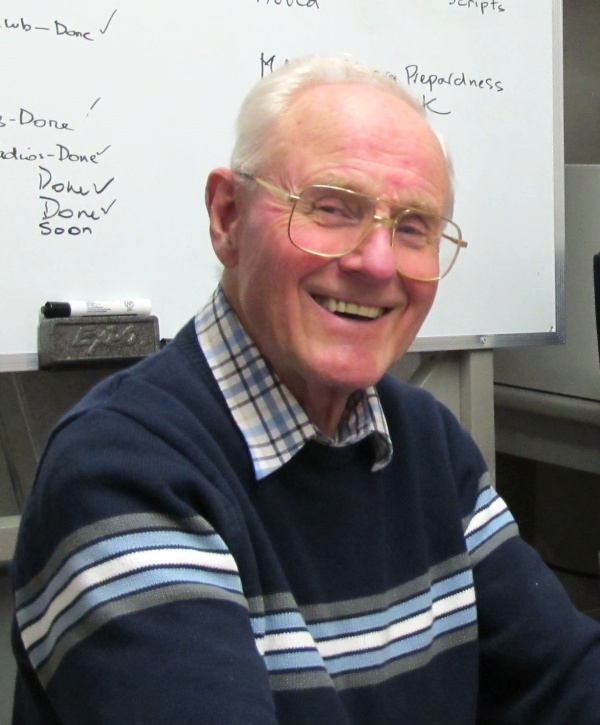 Lieutenant Colonel Jack E. Jackaman was born and educated in London, England. He commenced his military career in the Royal Air Force, received his pilot's wings in December 1952 and subsequently completed training as a day fighter pilot. In 1954 he emigrated to Canada and joined the Royal Canadian Air Force. After a period of refresher training he was posted to 425 AW(F) Squadron. After four years as an All-Weather Fighter Pilot he was posted to 14 Aircraft Control and Warning squadron as a Fighter Weapons Controller.
In 1960, he attended RCAF Staff School and was posted to the Central Experimental Proving Establishment as a Test and Acceptance Pilot on the CF104 Starfighter Programme. During his four years as a Test Pilot he qualified on all the major jet fighter aircraft in the RCAF inventory at that time.
In 1965 he became a flying instructor in Tutor Aircraft at No 1 FTS, Gimli, Manitoba. Three years later, by then a Major, he was posted to the Central NORAD Region Headquarters, Richard Gebaur AFB, Kansas City, Missouri. During his tour as a Staff Officer in the Semi-Automatic Ground Environment Division, he qualified as a USAF Instructor Pilot on the T39 Sabreliner and T33 aircraft.
In 1969 Major Jackaman was appointed Chief Standards Officer of the Canadian Forces Officer Candidate School, Chilliwack and subsequently was appointed Deputy Commandant. In 1973 he attended the Canadian Forces Staff College and on graduation commenced training at the Combat Arms School in preparation for his appointment in army aviation as Operations Officer of 427 Tactical Helicopter Squadron, Petawawa, Ontario. He later served as Deputy Commanding Officer of the Squadron before his appointment as Commanding Officer of CFS Kamloops, B.C.
In 1978 he was promoted to Lieutenant Colonel and returned to 427 Squadron as Commanding Officer. In June 1980 he commenced a three-year tour as the Commanding Officer of the Canadian Forces Training Team providing support to the Ghana Armed Forces Staff College in Accra, Ghana. In June 1983 Lieutenant-Colonel Jackaman was appointed by Her Majesty The Queen to be an Officer of the Order of Military Merit and returned to Canada to take up his final appointment as Base Administration Officer, CFB Comox. He retired in 1987.
During his 36 years of military service he enjoyed a broad variety of flying jobs and qualified in over 20 different aircraft types and completed more than 5,000 flying hours. In addition to many ground appointments he was also privileged to command a Station, a Helicopter Squadron and an Overseas Training Team.
Jack Jackaman is now enjoying retirement in the Fraser Valley of B.C. with his wife of 56 years, the former Joan M. Horton of Croydon, England. They have three married children who have, at last count, produced five grandchildren.
Note:When I retired I retired completely, and enjoyed a variety of hobbies and interests. As an amateur radio operator I have been heavily involved in emergency communications for the Provincial Emergency program and have set up a fail safe communication system for the City of Chilliwack and Fraser Valley Regional District. My military training assisted me is obtaining some $35,000 from BC gaming grants to purchase up to date radios and computers for the Chilliwack Amateur Radio Club. It has all been very rewarding.
For the last five years I have been a full time care giver for my wife who suffers from advanced Parkinson's and dementia. As a result I am still a busy person but coping with my new responsibilities and developing new skills required as a care giver.
See also Helicopter and Land Force Training - 1974-75
Jack Jackaman VE7HJJ
---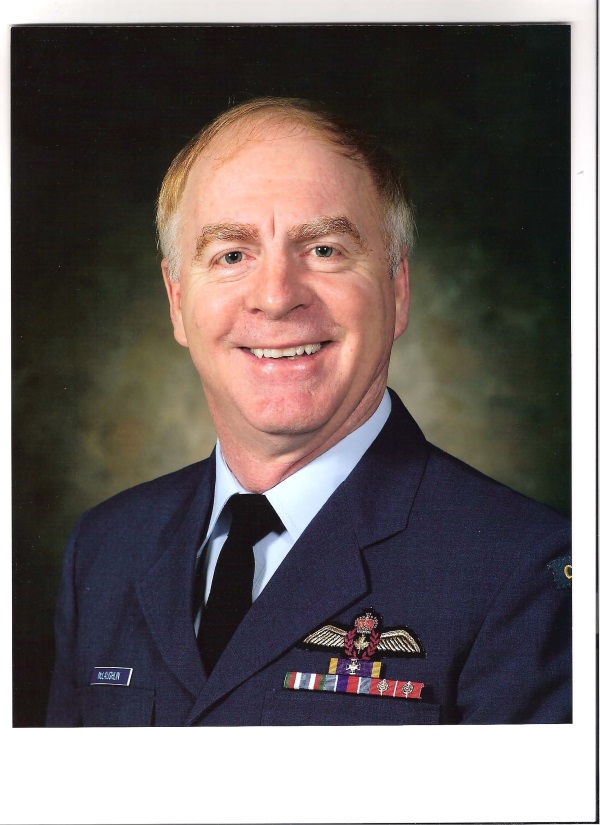 Colonel Rick McLaughlin assumed the responsibilities of Director Air Reserve in July 2013, and as such is responsible for monitoring and advising on all policy development within the Canadian Armed Forces that has a pan-reserve nexus.
Colonel McLaughlin joined the Canadian Forces in 1974 under the Regular Officer Training Plan. He attended Royal Roads Military College and graduated with a Bachelor of Engineering (Mechanical) Degree from the Royal Military College of Canada in 1978. He served in a variety of line positions as a pilot in the Tactical Aviation community, accumulating operational flying experience on the Twin Huey, Chinook, and Griffon helicopters with 427 Tactical Helicopter Squadron, Petawawa and 450 (Transport) Helicopter Squadron in Ottawa, Ontario. His operational experience included active parachutist duty with the Special Service Force HQ in Petawawa (1983-85), United Nations Tour of duty in Haiti (1995-96) and culminated with his appointment as the Commanding Officer of 427 Squadron in 2003.
National staff experience included two tours of duty with the Air Force Requirements Staff at National Defence Headquarters (1986-1989; 2005-2006) and an extended tour with the Associate Defence Minister (Material) as the Operational Requirements Manager of the Medium to Heavy Lift Helicopter Project (2006-2012). Colonel McLaughlin's Reserve Force service includes duties as the Air Reserve Flight Commander in 427 Squadron (1997-2005) and as a member of the Director of Air Reserve staff in Ottawa (2012-2013).
A Distinguished graduate of the Canadian Forces Command and Staff College (1994), graduate of Canadian Forces Staff School (1983), Canadian Land Forces Command and Staff College (1988), and the Canadian Security Studies Program (2013), Colonel McLaughlin was appointed to the Order of Military Merit in the grade of Officer in 2005.
Colonel McLaughlin resides in Renfrew Ontario, is married to Gayle (nee McGuire), and has two beautiful daughters and three wonderful grandchildren. He remains active in hockey, golf and enjoys travelling and cottage life with family.
---
Don joined the RCAF in 1952 at age 18 and received his pilot wings in 1953. By the end of that year he was instructing NATO student pilots. He remained in the instructional field until 1958 when he was posted to the F-86 Sabre Operational Training Unit and subsequently to Air Division's #1 (F) Wing at Marville, France to serve with 439 Squadron. In 1963, he was returned to Canada and sent to a Flying Training School at Gimli, Manitoba as Chief Standards Officer and then as the Officer Commanding of the new Tutor Squadron when that aircraft was introduced in 1965.

In 1966, having enjoyed 14 years in the cockpit, he was posted to the Canadian Army Staff College in Kingston. After his graduation and then two years on the staff of Mobile Command Headquarters, he returned to the College to be a member of the Directing Staff for three years.

L/Gen McNaughton took the Kiowa course at Portage and the Huey course at Gagetown in 1972 before going to the UK to attend the RAF Air Warfare College for six months. He came back to Canada in the summer of 1973 and took command of 427 Squadron. These were the early days for the Tactical Helicopter Squadrons. Aircrew and groundcrew were a mix of ex Army, Navy and Air Force with an aircraft complement of six Hueys and eight Kiowas.

He was promoted to Colonel rank after one year in command and served in a series of positions: Mobile Command again, Deputy Commander of 10 Tactical Air Group, Deputy Commander of the Canadian United Nations Contingent in the Middle East and Base Commander of CFB Winnipeg. In 1978, he was Director General in the Air Branch in NDHQ and served there until 1981 when he became the Commander of 10 Tactical Air Group in Montreal. At that time, we had two CF-5 Squadrons, two Chinook Squadrons, and all the tactical Helicopter Squadrons. Again, after one year in command, Don was posted to Air Command to be Deputy Commander, in which position he served for three years before becoming the Commander of Air Command for one year. Then he was off to Colorado Springs to be the Deputy Commander-in-Chief of NORAD for three years, retiring in 1989 after 38 years of service and 20 family moves. He and his wife settled on a 200 acre hobby farm near Perth.

In retirement, he has been active in volunteer activities and has been requested to participate in various DND and Government studies. He was a member of a Government Task Force on military museums, and was Honorary President of the RCAF Association and the first Honorary Colonel of 427 Squadron. L/Gen McNaughton has had a most exciting and enjoyable career in the Canadian Armed Forces which included flying, challenging positions and the opportunity to meet a tremendously talented group of people.
---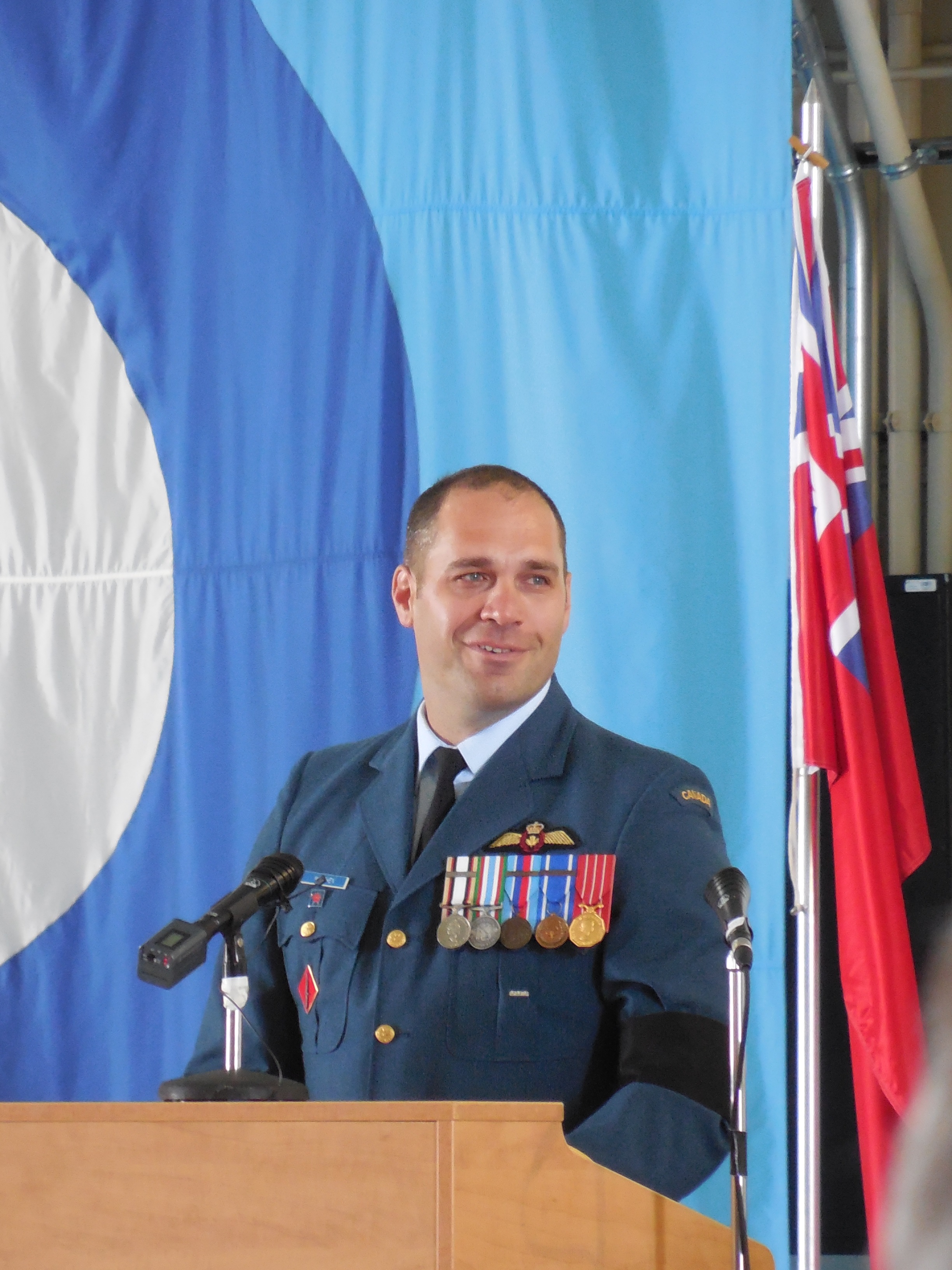 Born in Ajax Ontario but raise on Vncouver Island, L/Col Morehen joined the Canadian Forces in 1990 as an Officer Cadet. He graduated from Royal Roads Military college in 1994 with a Bachelor of Military and Strategic Studies. Upon completion of pilot training he received his wings and was promoted to Lieutenant in November 1995. Posted to 427 Tactical Helicopter Squadron Petawawa, ON, he flew both the CH135 Twin Huey and the CH146 while serving as a Standards Officer and Night Vision Goggle Specialist. In 2002 he was posted to 1 Wing Headquarters as the 1 Wing Lessons Learned Officer.
Promoted to Major in 2003 he continued to serve at 1 Wing Headquarters as A7 Doctrine dual-hatted within the Directorate of Army Doctrine. Completing his tour as 1 Wing Operations Management Officer, he returned to 427 Tactical Helicopter Squadron as a Flight Commander in 2005. He left the Squadron as Operation Officer in 2008. Promoted to his current rank in 2009, Lieutenant-Colonel Morehen was posted to 1 Canadian Air Division Headquarters as A3 Tactical Aviation.
L/Col Morehen has served on operational deployments to Haiti in 1996, Hondouras in 1998, Bosnia-Herzegovina in 2001 and Afganistan in 2007. L/Col Morehen received his Glider Pilot and Private Pilot licences through the Royal Canadian Air Cadet program with 89 RCACS Victoria. A graduate of the Canadian Land Force Command and Staff Program in Toronto, L/Col Morehen also holds a Master of Defence Studies from the Royal Military College of Canada.
L/Col Morehen is lucky to be married to Nancy Morehen (nee McLaughlin) and they have two busy sons, Carson and Ty.
---
SCWO Jean-Pierre Morin
SCWO J-P Morin was born in Ville de la Baie, Quebec. He joined the Canadian Forces as an Integral System Technician in 1980. Following his language and technical training, Pte Morin received his first choice and was posted to BAMEO AMO/LT Trenton in 1982. As a member of 424 Search and Rescue Squadron, he worked on the CC115 Buffalo, CH135 Twin Huey and CH113/A Labrador aircraft.
In 1988, then MCpl Morin was posted to the CF18 Hornet aircraft at the newly formed 416 Tactical Fighter Squadron (TFS) in Cold Lake, Alberta. This was followed in 1991 by a transfer to 1 Air Maintenance Squadron (AMS) Baden Soellingen, Germany, where he was promoted to Sergeant.
Sgt Morin was transferred to Greenwood, Nova Scotia in 1992, where he progressed to the rank of WO. He was employed in the Data Integration and Analysis Center/Program Generation Center (DIAC/PGC), Integrated Avionics Trainer/Mini-Simulator (IAT/Mini-Sil), AVS Labs, CP140 Aurora Air Maintenance Organization (AMO) and Engineering Support Organization (ESO).
Following an 8 yrs span in Greenwood, in 2000, WO Morin was posted to the recruit school in CFB St-Jean as a Basic Officer Training instructor. WO Morin's time spent in St-Jean was of short duration. Promoted to MWO in 2001, he returned to 424 Search and Rescue Squadron in Trenton, Ontario, as the Squadron Warrant Officer (SWO). During his tour in 424 Sqn Trenton, MWO Morin was deployed to the Middle East (OP ATHENA) from January - July 2004, as the Tactical Airlift Unit (TAU) SWO.
Upon his return to Canada, MWO Morin was posted to PMO Air Mobility Fixed Wing Search and Rescue (FWSAR) in Ottawa, Ontario, where he remained for one year. Promoted to CWO in Jul 05, CWO Morin was transferred to 10 Field Technical Training Squadron (10 FTTS) in Cold Lake, as the 10 FTTS Squadron Chief Warrant Officer (SCWO). In 2007 SCWO was posted to 427 Squadron.
SCWO Jean-Pierre Morin is married to Lynne Morin. They have an 18-year-old daughter Kaila, and a 17-year-old son, Daniel.
---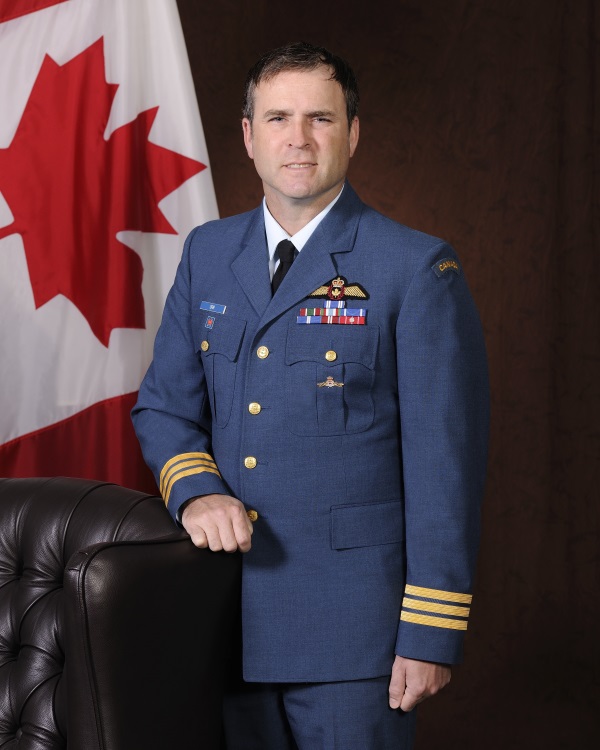 Pour la version français, cliquez ici
Although born in Flin Flon, MB, LCol Orr spent most of his formative years in Tsawwassen, BC, a small town just south of Vancouver. Looking towards a full-time career in the military upon graduating from high school, he enrolled in the CAF in October 1987 as a Reservist and was assigned to the 12th Service Battalion (Vancouver).
LCol Orr continued serving with this unit while simultaneously pursuing civilian flying and undergraduate studies until June 1994. A love for diving saw a service transfer to the Naval Reserve as a Port Inspection Diver at HMCS Discovery, a stone Frigate in Vancouver. LCol Orr remained a diver until May 1997, serving at Discovery and Fleet Diving Units (Pacific and Atlantic) primarily as a full-time NCM.
Upon completion of this chapter of his military career, LCol Orr transferred to the regular force and initiated training as a CAF pilot. Since receiving his commission, he has completed Language (St Jean) and Pilot training (Portage la Prairie, Moose Jaw and Gagetown), long stints attached posted for on job training at both 410 Squadron Cold Lake, and 442 Squadron in Comox.
In August of 2000, LCol Orr arrived in Petawawa, ON to begin his career as a helicopter pilot at 427 Sqn. Since this time, LCol Orr has been on three operational flying tours and two tours as a Staff Officer.
His first flying tour was as a Tactical Helicopter pilot, which included various operations and exercises as well as service in the Balkans where he flew a wide range of flying missions including those in the pursuit of "Persons Indicted for War Crimes".
During his second flying tour he served in a Special Operations Aviation Flight at 427 Sqn as the Deputy Operations Officer, Operations Officer and Deputy Commanding Officer, participating in various exercises and operations throughout North America.
Promoted to Major and posted to Ottawa where he completed a staff tour at National Defence Headquarters (NDHQ) in Ottawa as the Deputy J3 Operations for Canadian Special Operations Forces Command. During this period of time he was confronted with a wide array of challenges in both the strategic and operation environment, working closely with CEFCOM, CanadaCom, the RCMP, CSIS, DFAIT and other Allied SOF units.
LCol Orr's third flying tour was spent commanding a Special Operations Aviation Flight at 427 including a portion of this tour as the Commander of the First Canadian Special Operations Aviation Detachment in Afghanistan. This detachment was the first occasion that there were Canadian fixed and rotary wing flights, formed an integral SOF aviation element as part of a Special Operations Task Force.
He recently completed a second staff tour in Ottawa as an analyst within Chief of Force Development (DGCSI), where he was confronted with an uniquely strategic environment within NDHQ.
LCol Orr has more than 3000 flying hrs and holds a Bachelor of Business Administration (Finance), degree from Simon Fraser University, and a Masters in Defence Studies from Royal Military College of Canada. He has been with his wife Diane for 23 years and they are the proud parents of two boys, Dylan, 11 and Riley, 8.
---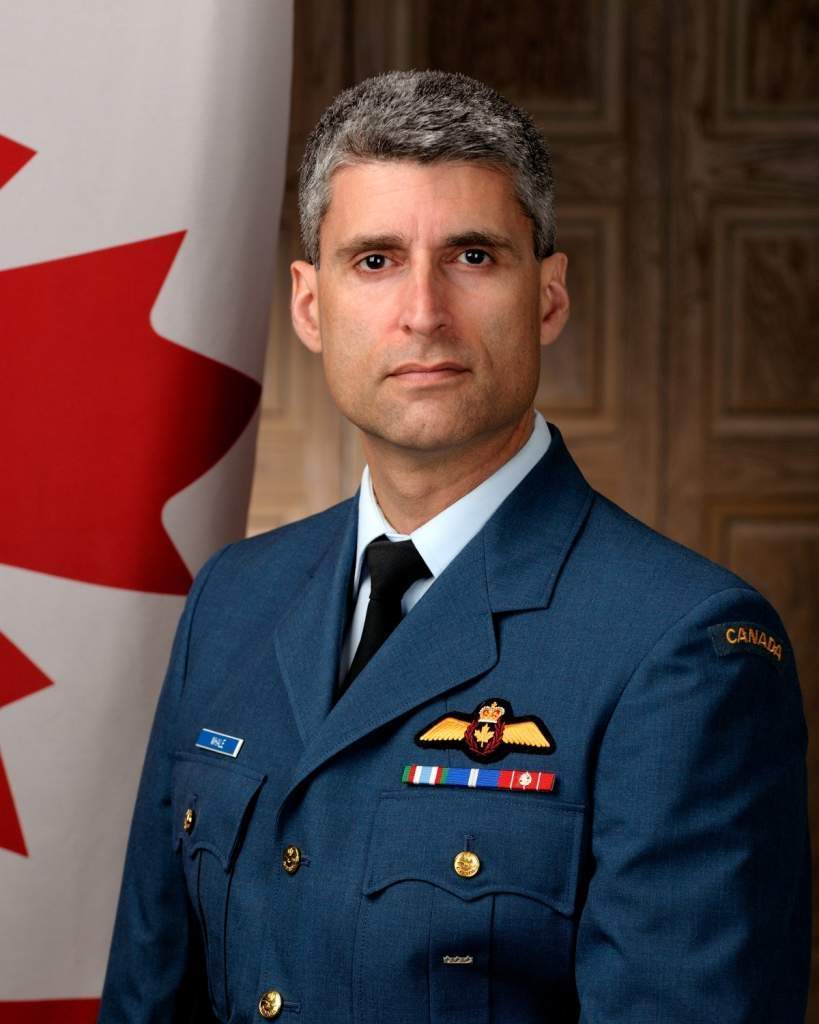 Lieutenant-Colonel Kevin Whale was born in Wallaceburg, Ontario in 1966. He enrolled in the Canadian Forces in 1986 under the Regular Officer Training Plan at the University of Western Ontario, where he graduated with a B.Sc. in Physics in 1988.
LCol Whale obtained his pilot's wings in 1990 and was posted to 427 Tactical Helicopter Squadron in Petawawa, Ontario, where he flew both the CH136 Kiowa and the CH135 Twin Huey helicopters in reconnaissance and utility roles, including a brief assignment with 444 Tactical Helicopter Squadron in Germany. In 1995 he was selected for an exchange with 1-4th Attack Aviation Regiment, III US Corps, Fort Hood, Texas, flying the AH-64 Apache attack helicopter. As an Attack Platoon Leader, he completed two rotations at the US National Training Center, Fort Irwin, California. LCol. Whale was awarded the US Army Commendation Medal for his contribution to his unit as part of the US Army Task Force XXI program.
Returning to Canada in 1998, LCol Whale was posted to 1 Wing Headquarters in Kingston, Ontario, working initially in the A3 Training section preparing detachments and units for deployments to Bosnia and Kosovo, and then in the A7 section as the Concept Development Officer focused on reconnaissance and firepower enhancements for the CH-146 Griffon helicopter. After completing the Land Forces Transition Command and Staff Course in Kingston, LCol Whale was posted to 400 Tactical Helicopter Squadron in Borden, Ontario, as the Deputy Commanding Officer which included a deployment on Operation Palladium in Bosnia in 2004 flying the Griffon. Following this tour he attended the Canadian Forces Command and Staff College in Toronto.
Since promotion to his current rank in 2005, LCol Whale has held several positions at National Defence Headquarters in Ottawa, including Vision and Strategy Team Leader in The Directorate of Air Strategic Plans, where he spearheaded development of The Air Force Strategy document. In preparation for his return to the Lion Squadron, which became part of Canadian Special Operations Forces Command (CANSOFCOM) in 2006, he completed a brief assignment at CANSOFCOM Headquarters in Ottawa with the Plans and Force Development Staff.
LCol Whale was Commanding Officer of 427 Special Operations Aviation Squadron from August 2008 to August 2010.
.
Updated Biography for Colonel Whale dated July 15. 2013
Colonel Kevin G. Whale, CD
Originally from Wallaceburg, Ontario, Col Whale enrolled in the Canadian Forces in 1986 under the Regular Officer Training Plan. Achieving his pilot's wings in 1990, Col Whale has completed a wide range of conventional and special operations aviation assignments including tours with 427 Special Operations Aviation Squadron, Petawawa, the 1st Battalion, 4th Aviation Regiment, Fort Hood, Texas, and 400 Tactical Helicopter Squadron, Borden. With operational qualifications on Kiowa, Twin Huey, AH-64A/C Apache, and Griffon helicopters, Col Whale has a well rounded background in tactical aviation mobility, reconnaissance, and aerial firepower operations.
His staff experience includes Training and Concept Development at 1 Wing Headquarters, Kingston, Plans and Force Development at the Canadian Special Operations Forces Command Headquarters, Ottawa, Chief of Staff Formation Operations, Support, and Management at the Canadian Defence Academy, Kingston, and various positions at National Defence Headquarters, Ottawa, within the Canadian Forces Transformation Team and the Directorate of Air Strategic Plans.
Col Whale's leadership and command roles have included those of an Attack Platoon Leader, Battle Captain, Deputy Commanding Officer, Squadron Command of 427 Special Operations Aviation Squadron, and currently as Commander 1 Wing. His international experience includes an assignment with 444 Tactical Helicopter Squadron, Germany, an exchange posting with the US Army, a flying tour on OP PALLADIUM in Bosnia, and most recently in 2011 on OP MOBILE as Chief of Current Operations in NATO's Combined Joint Task Force Headquarters, Naples, Italy.
His professional development and education include the Joint Command and Staff Program at the Canadian Forces College, Toronto, a B.Sc. in Physics from the University of Western Ontario, and a M.Sc. in Organizational Leadership from Norwich University, Vermont.
Col Whale's recognized achievements include a US Army Commendation for his contribution to the US Army Task Force XXI program, a Commander 1 Canadian Air Division Commendation for aviation project development, and a Chief of the Air Staff Commendation for his leadership role in updating the Royal Canadian Air Force strategy development process.